Delingha 50MW Photothermal Demonstration Project Put into Operation
the Internet 2019-04-04 11:19:18
In October last year, it was learned from the Shenzhen Headquarters of China National Nuclear Power Corporation (CGN) that China's first large-scale commercial thermal and thermal demonstration power station – China Guangdong Nuclear Power Delingha 50MW
Light heat
The demonstration project was officially put into operation, and China became the 8th country in the world to master large-scale light and heat skills.
Li Yilun, general manager of China Nuclear Power New Energy Holding Co., Ltd., indicated that this is the first of the first 20 solar thermal demonstration projects approved by the National Energy Administration of China, and it has only been put into operation on the grid. The industry's first power station to receive low-interest loans from the Asian Development Bank.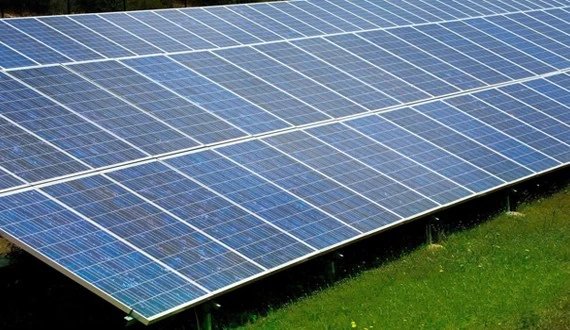 It is reported that the China-Guangzhou Nuclear Delingha Light Thermal Demonstration Project is located on the Gobi Desert in Delingha City, Haixi Mongolian Tibetan Autonomous Prefecture, Qinghai Province. It covers an area of ​​2.46 square kilometers, equivalent to the area of ​​more than 360 standard football fields, and adopts trough heat transfer oil. The heat collecting skill road is equipped with 9 hours of molten salt heat storage, which consists of four parts: Sun Island, heat transfer and steam attack system, heat storage island and power generation island.
It is understood that the Sun Island collector of the Delingha project consists of 250,000 pieces of mirrors with a total area of ​​620,000 square meters, a vacuum collector tube of 110,000 meters long, and a tail-drive device. It can trace the sun and heat sources. Collect it continuously.
The molten salt storage tank standing on the heat storage island, with a diameter of 42 meters, is the largest molten salt storage tank in Asia. The Delingha project uses slot heat transfer oil solar thermal power generation technology, equipped with a low-cost, large-capacity, pollution-free energy storage system. When the light is lacking, the stored heat can continue to generate electricity, achieving 24-hour continuous stability. Power generation has greatly improved the stability of the regional power grid.
According to Wang Zhigang, general manager of CGN New Energy Delingha, the annual power generation of the Delingha project can reach nearly 200 million kWh. Compared with the same size thermal power plant, it can save 60,000 tons of standard coal per year and reduce carbon dioxide and other gas emissions. 100,000 tons, equivalent to 4,200 acres of afforestation.

weIs a collection of research and development, production, sales and service as one, professional productionMPPT controller,InverterNational key high-tech enterprises of UPS, solar energy, wind energy and other energy power products. The main products include industrial grade MPPT solar controllers, solar inverters,Solar power systems, UPS and other energy products. Yesmade in ChinaMPPT controllerProfessional first-class manufacturer.
Disclaimer: The content is partly from the internet. In order to pass on more information, it does not mean agreeing to its views or confirming its description. Article content is for reference only. If infringement, please contact us in time..