Construction of the 24MW public floating photovoltaic power station project in India
the Internet 2019-04-23 11:58:32
India
The construction of a utility project in Tamil Nadu will definitely boost the development of floating photovoltaic stores in India.
Greenam Energy, a renewable energy company owned by AM International, is now developing a 24MW floating photovoltaic project in an industrial reservoir in Tuticorin, southern India.
The plant will supply power to one of the plant's induction plants at SPIC (one of AM International's fertilizer producers) and sell the remaining power to state-owned utility companies.
Ashwin Muthiah, founder and president of AM International, announced a tweet expressing his "proud" for construction start-up. After laying the foundation for the power station, Muthiah said in an interview with local media that the tropical water environment in southern India is the "ideal" place for floating photovoltaics.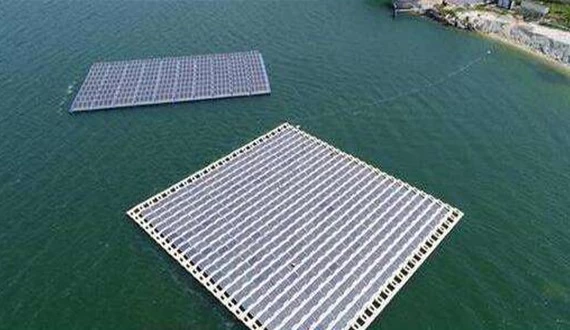 Photovoltaic controller manufacturer China, MPPT inverter factory China

This project is one of the growing number of floating PV ecosystems in India. In Tamil Nadu, South India, India
Solar energy
The company again bid for a 250MW project last month. The Indian solar company's policy is to develop a 10GW project in all India.
In addition to Tamil Nadu, several projects in Andhra Pradesh, Himachal Pradesh, Jharkhand, Kerala, Rajasthan have started or are at different stages of development.
In November last year, the World Bank ranked India and China and Southeast Asian countries as the leading global
Floating photovoltaic
Developing countries and regions. The global installed capacity of floating PV increased from 10MW at the end of 2014 to 1.1GW in September 2018. The price of the Indian project is between US$0.83 and US$0.92 per MW, which is the bottom of the World Bank's ranking. The most expensive is the Japanese shopping mall, the cost of reaching $ 3.12 / MW.
We are a national key high-tech enterprise integrating R&D, production, sales and service, specializing in the production of MPPT controllers, inverters, UPS, solar energy, wind energy and other energy power products. The main products include industrial grade MPPT solar controllers, solar inverters, solar power systems, UPS and other energy products. It is a leading manufacturer of MPPT controllers in China.
Photovoltaic controller manufacturer China,
MPPT inverter factory China
Disclaimer: The content is partly from the internet. In order to pass on more information, it does not mean agreeing to its views or confirming its description. Article content is for reference only. If there is any infringement, please contact in time.