African Officials Visited I-Panda on 1 Aug.,2016
I-PANDA Promotion Department 2016-08-11 11:32:14
On the morning of 1 Aug., 2016, I-Panda received the visit of African officials from China Ministry of Commerce international seminar. The mascot of I-Panda Mr. Solar Panda along with his I-Panda fellows showed up to meet the guests from afar, and made them delighted!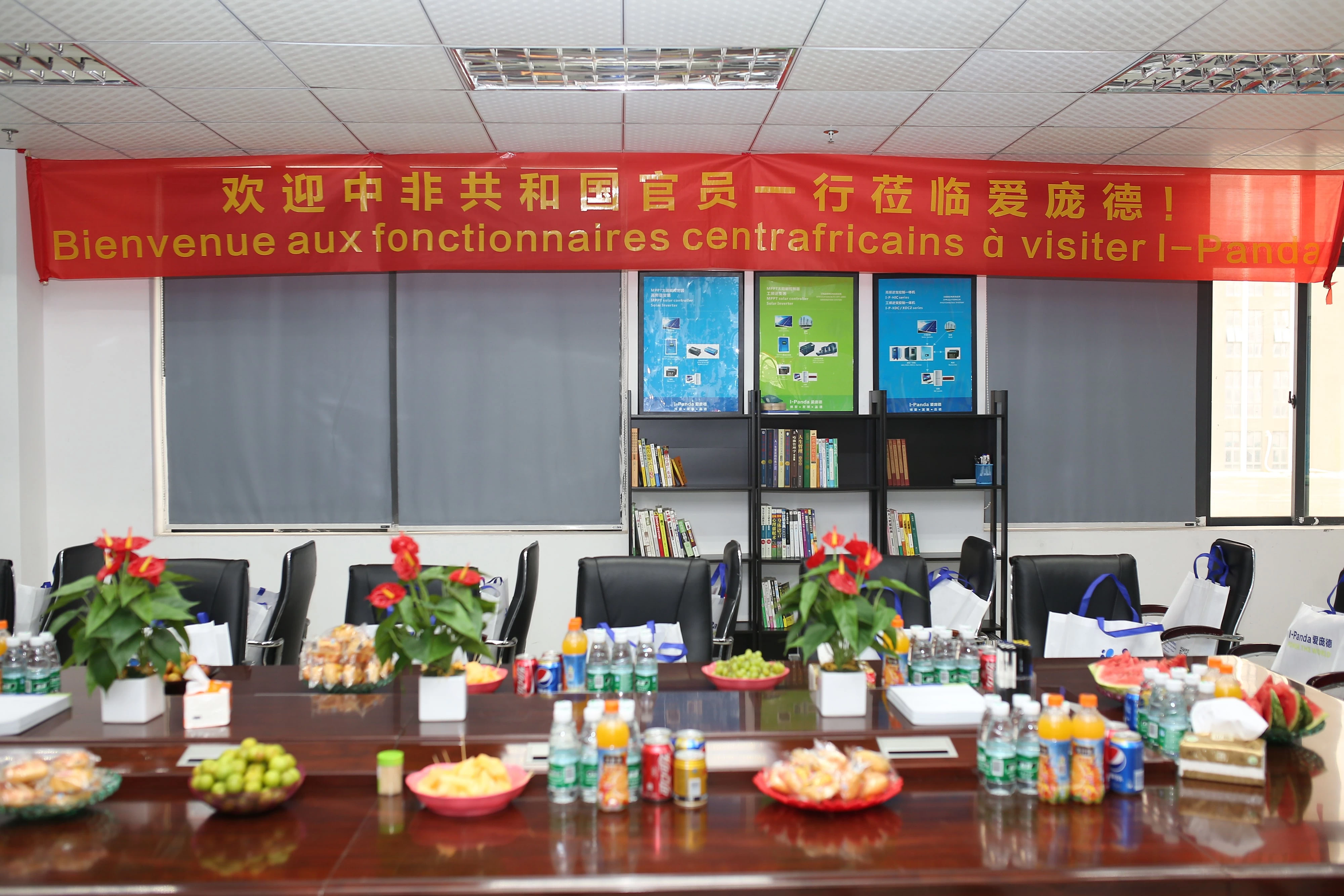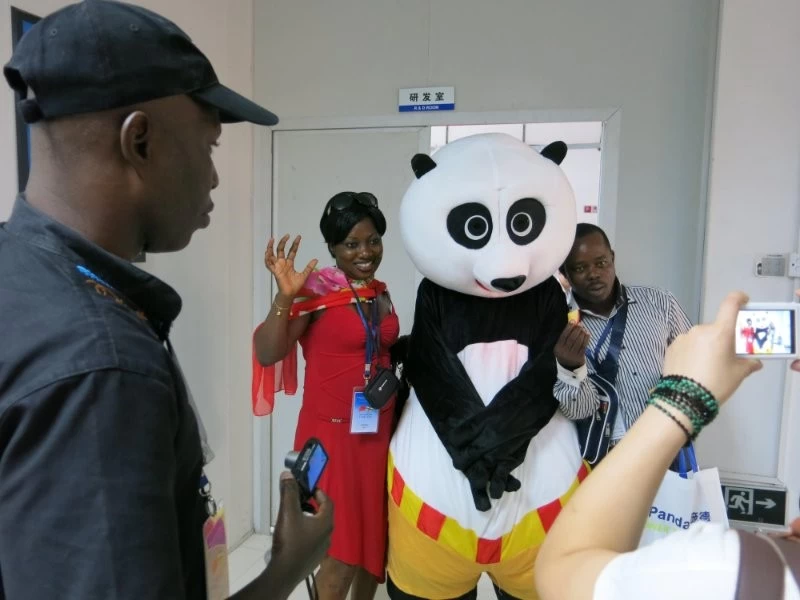 I-Panda and African officials in the PV meeting room for a conference.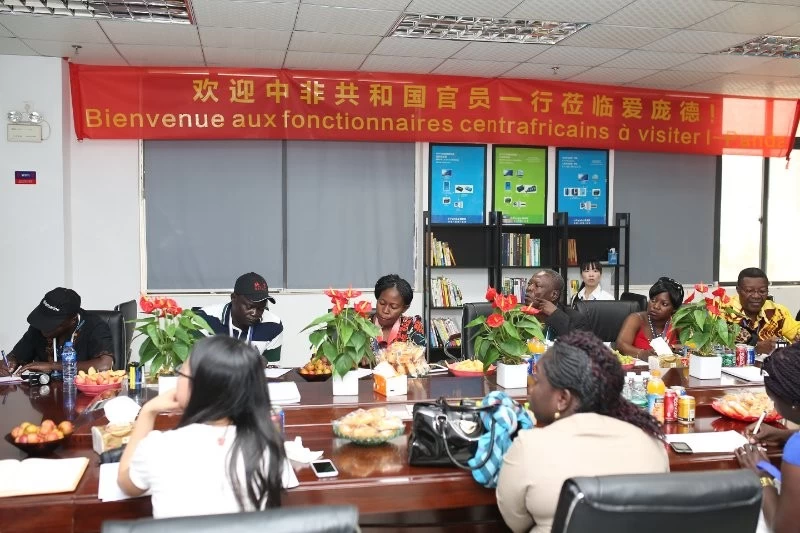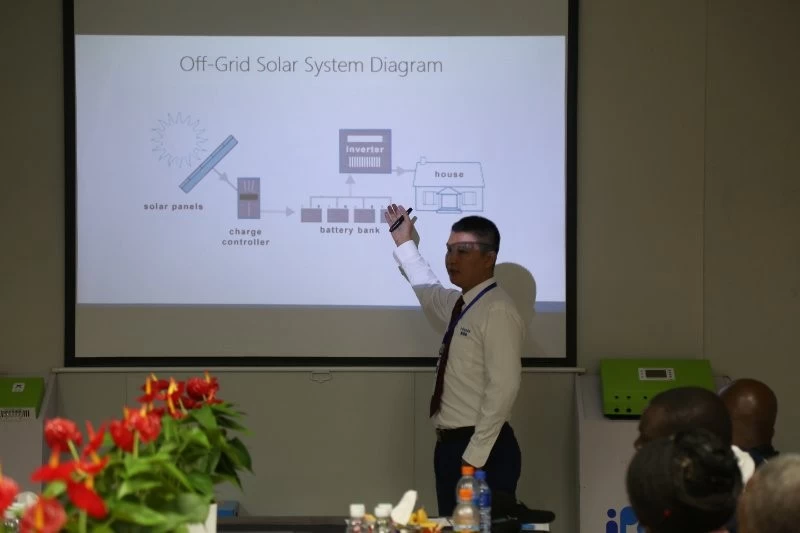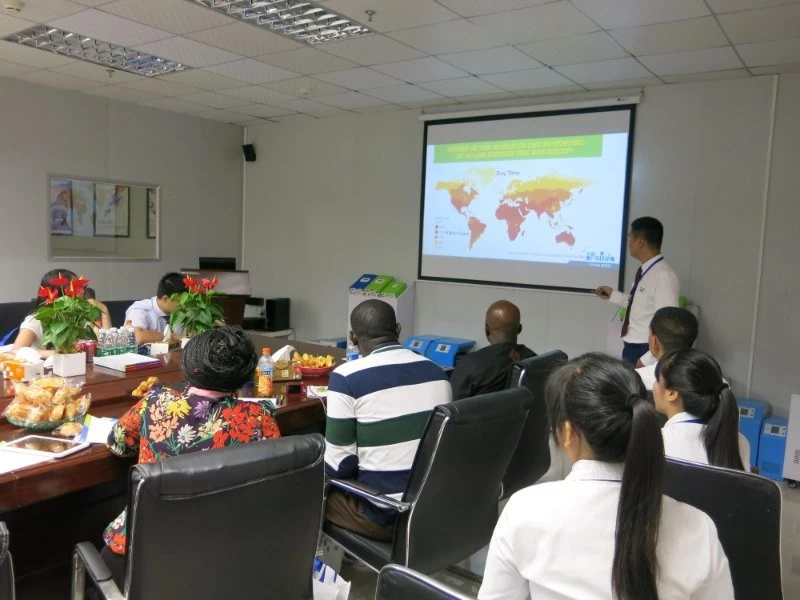 Nowadays, people in many regions in Africa still have no access to electricity, even lighting is a problem for them. Meanwhile, in terms of solar energy resource, Africa has it's own advantage.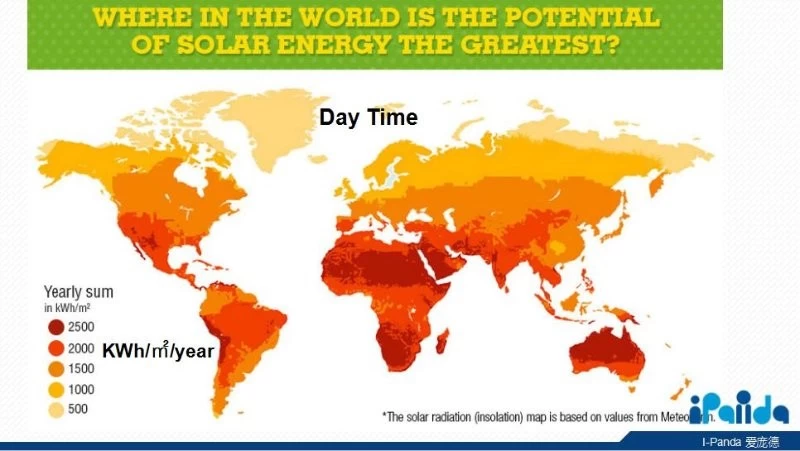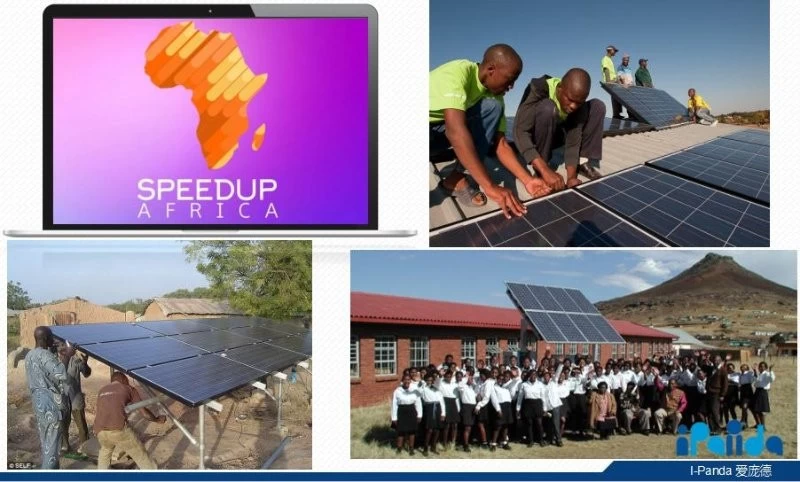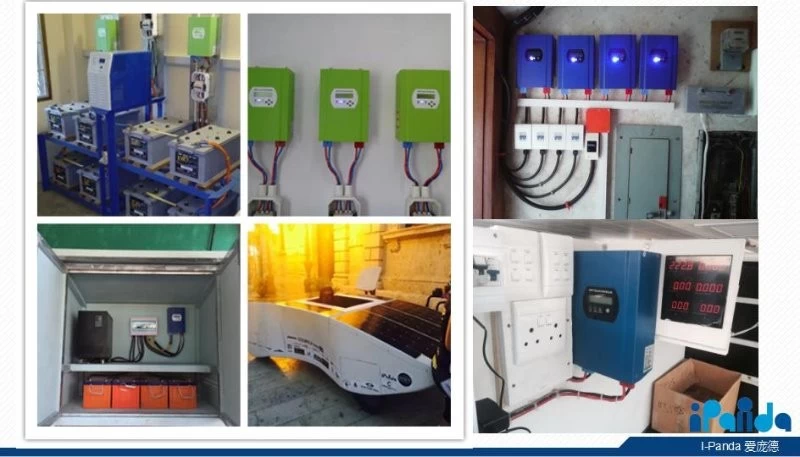 To make better use of it's abundant solar resource, I-Panda would like to make efforts with African people together to satisfy their basic demand for electricity. African guests resonated and moved, and expressed the will to support and cooperate.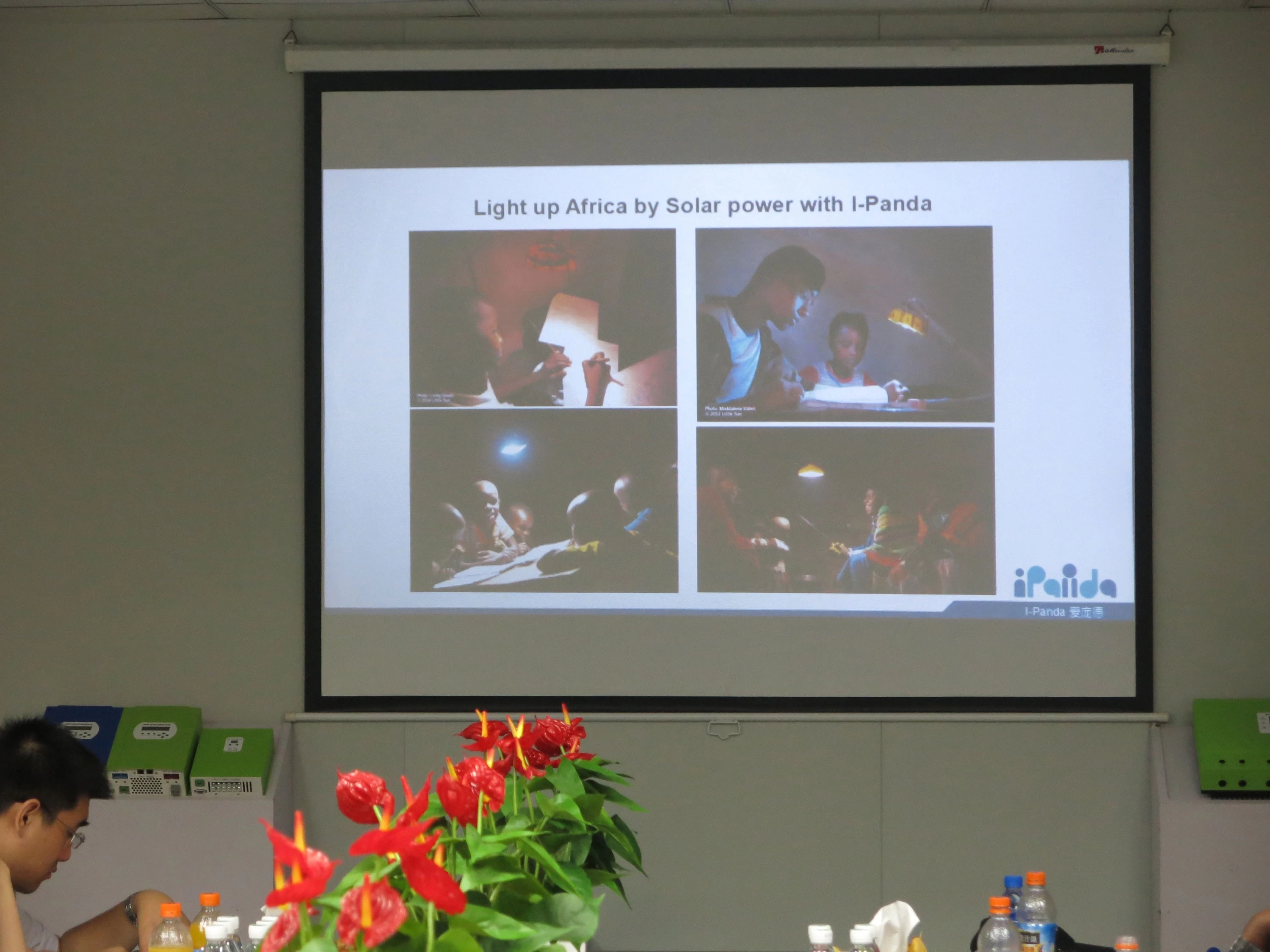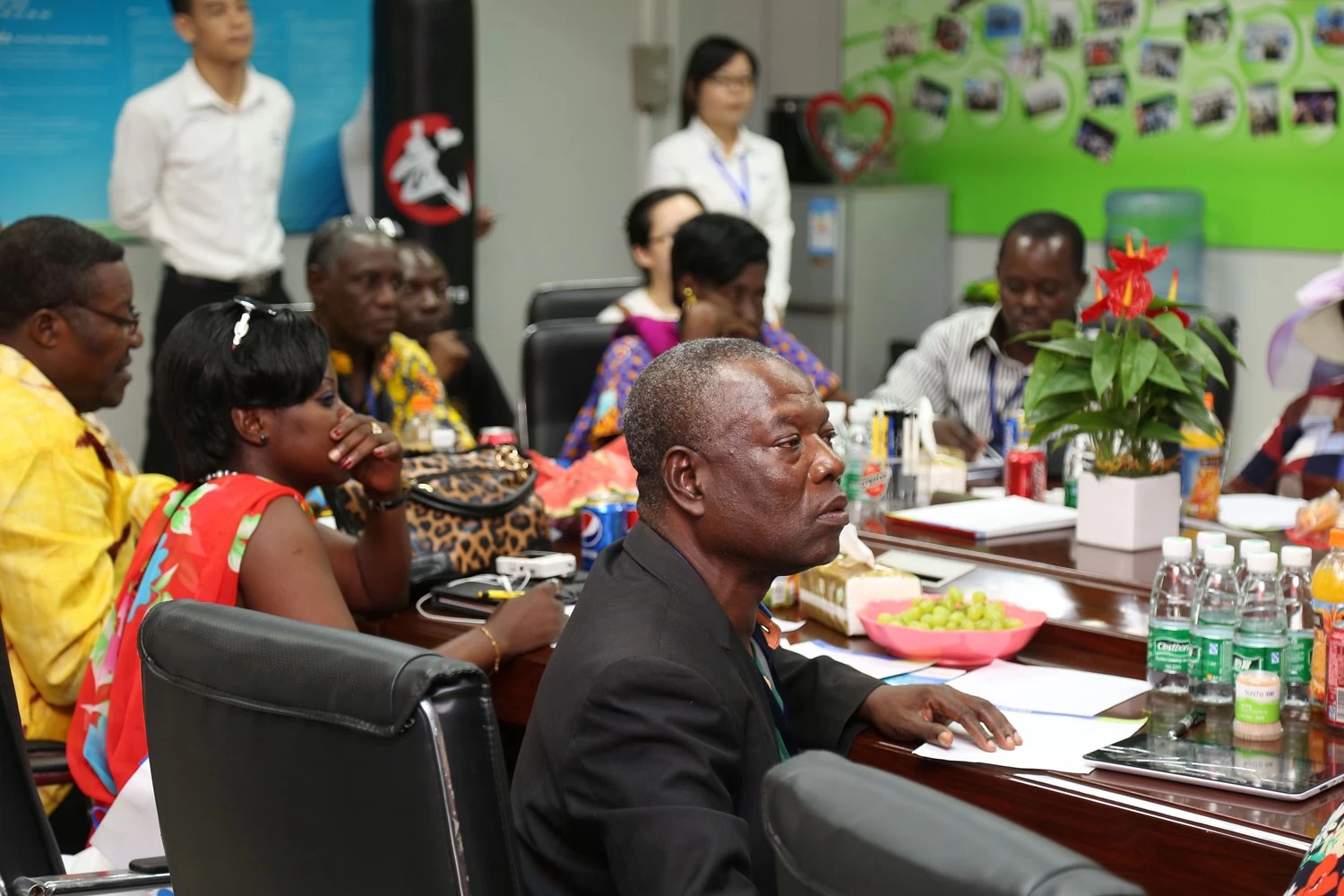 In Q&A section, an official said Chinese solar products are very popular in Africa, which indeed solved a lot of problems for them. Other officials also actively involved in asking questions about off-gird system and how to cooperate with I-Panda etc., and got satisfying answers.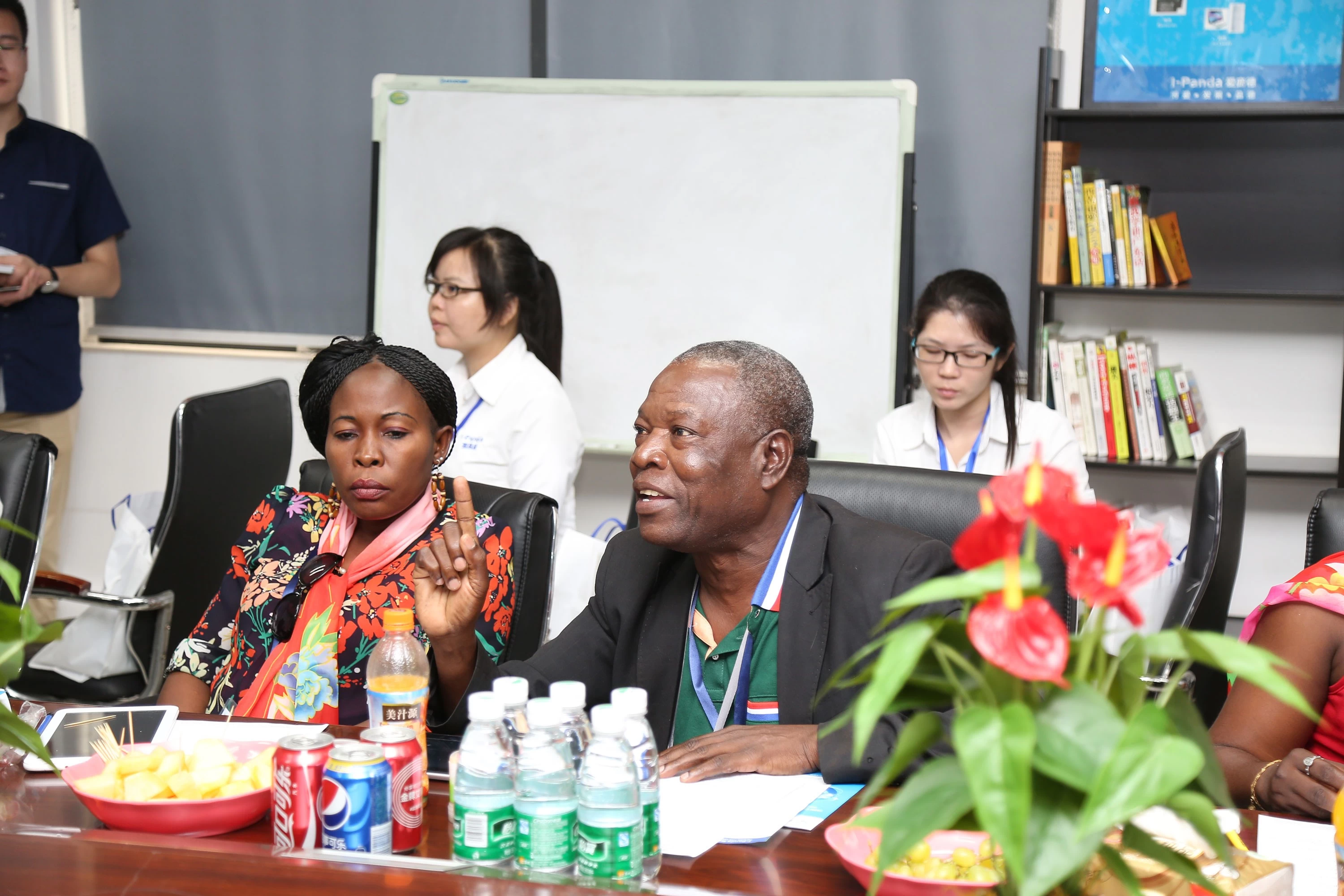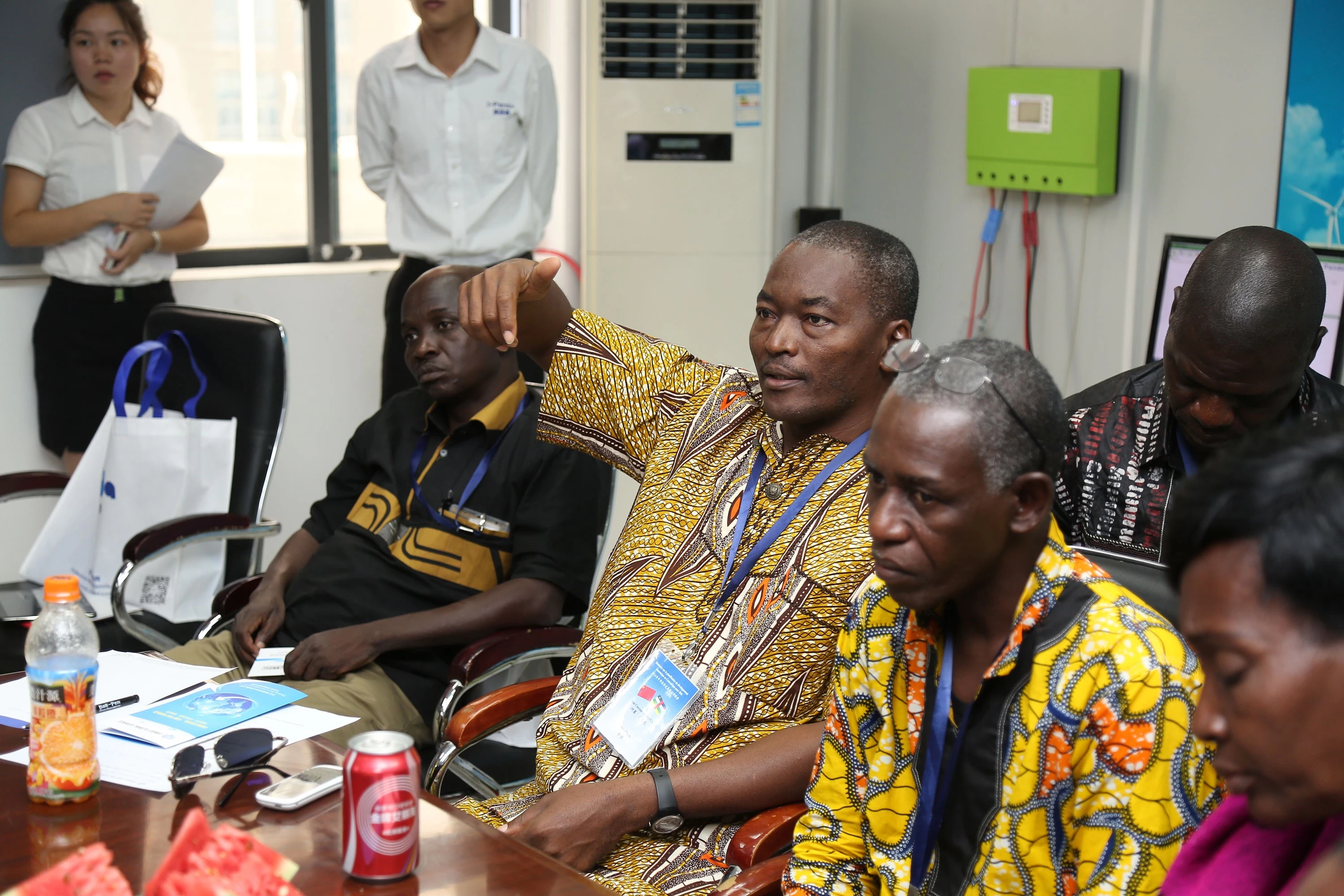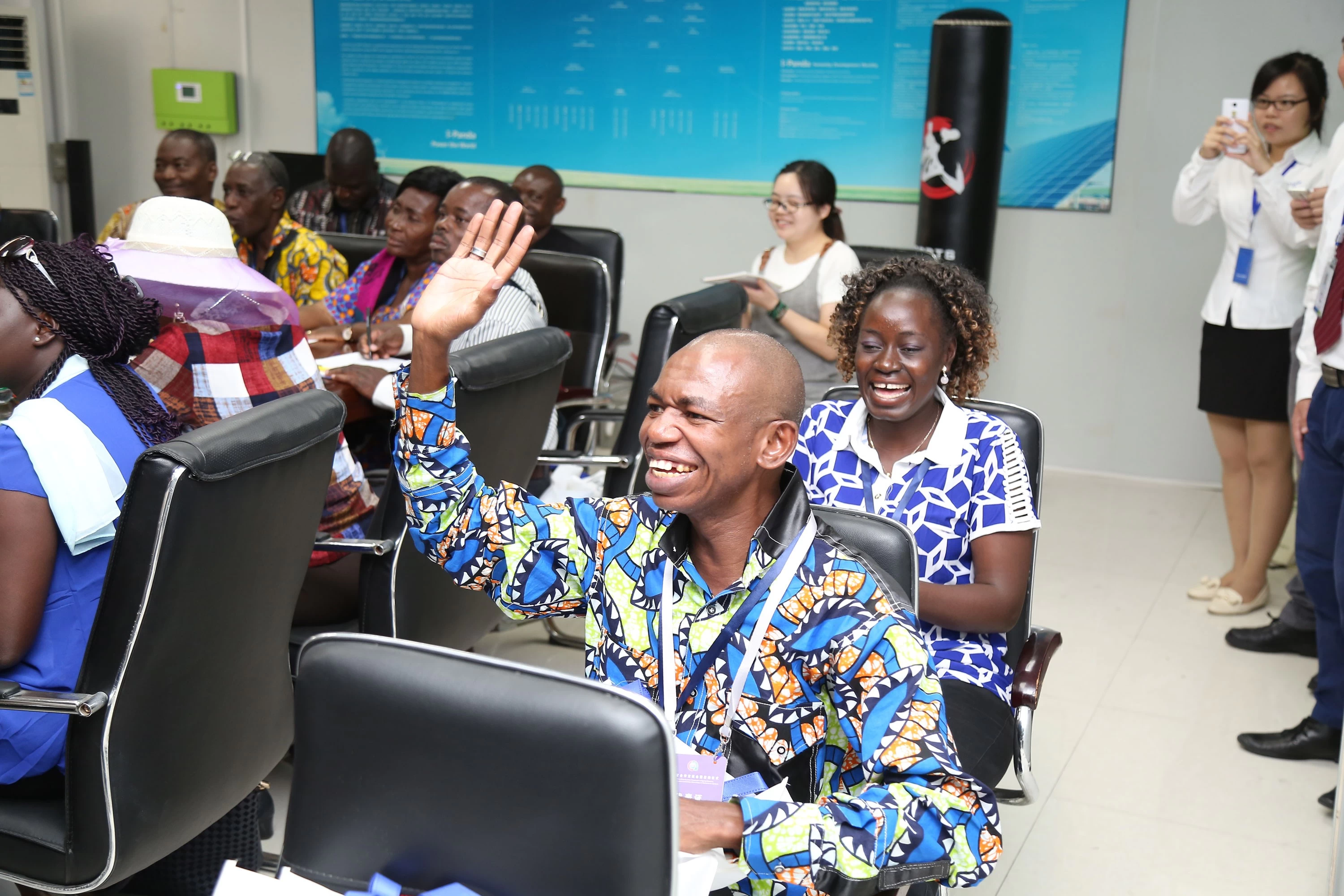 After conference, officials went onto the roof of office building for the solar panels, which is part of our testing off-grid system, the guests were excited at sight of the solar panels, and took photos in front them.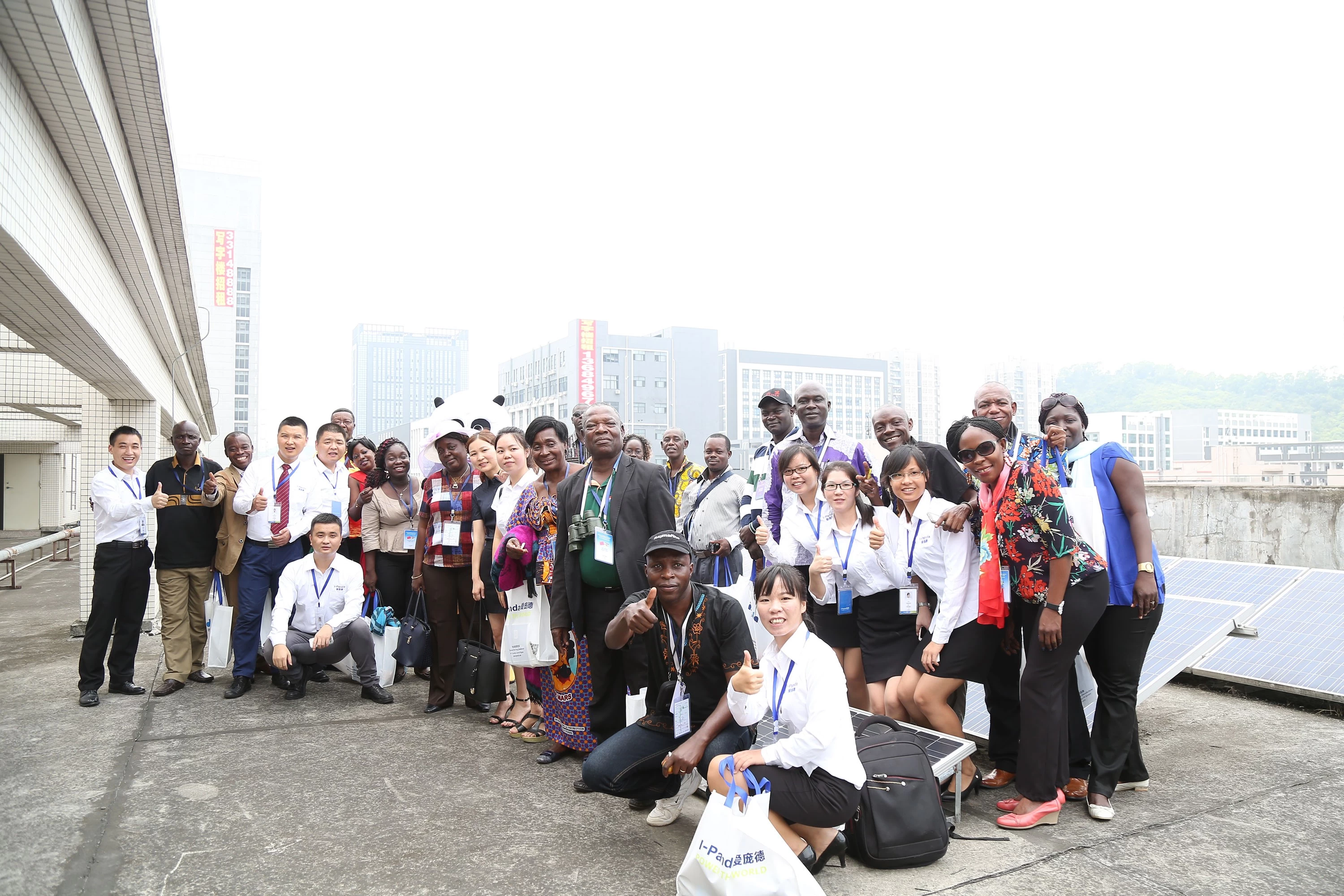 Two ladies took great interest in I-Panda mascot Mr.Solar Panda.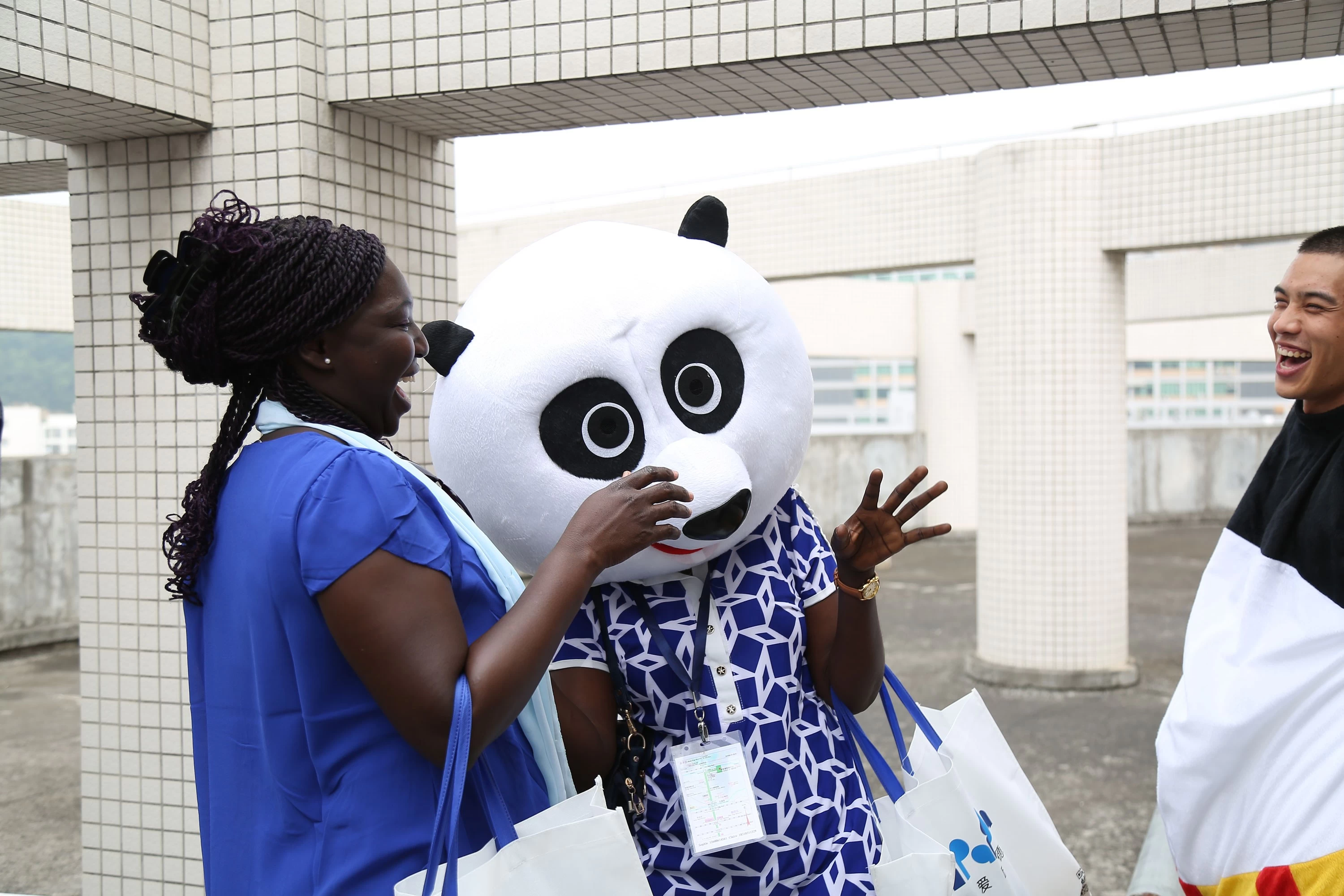 Returning to the system testing room, officials examined the other parts of this off grid system, including I-Panda Master series MPPT 100A 12/24/36/48V auto sense solar charge controller, I-Panda SP series 5000W low frequency pure sine wave inverter and battery bank.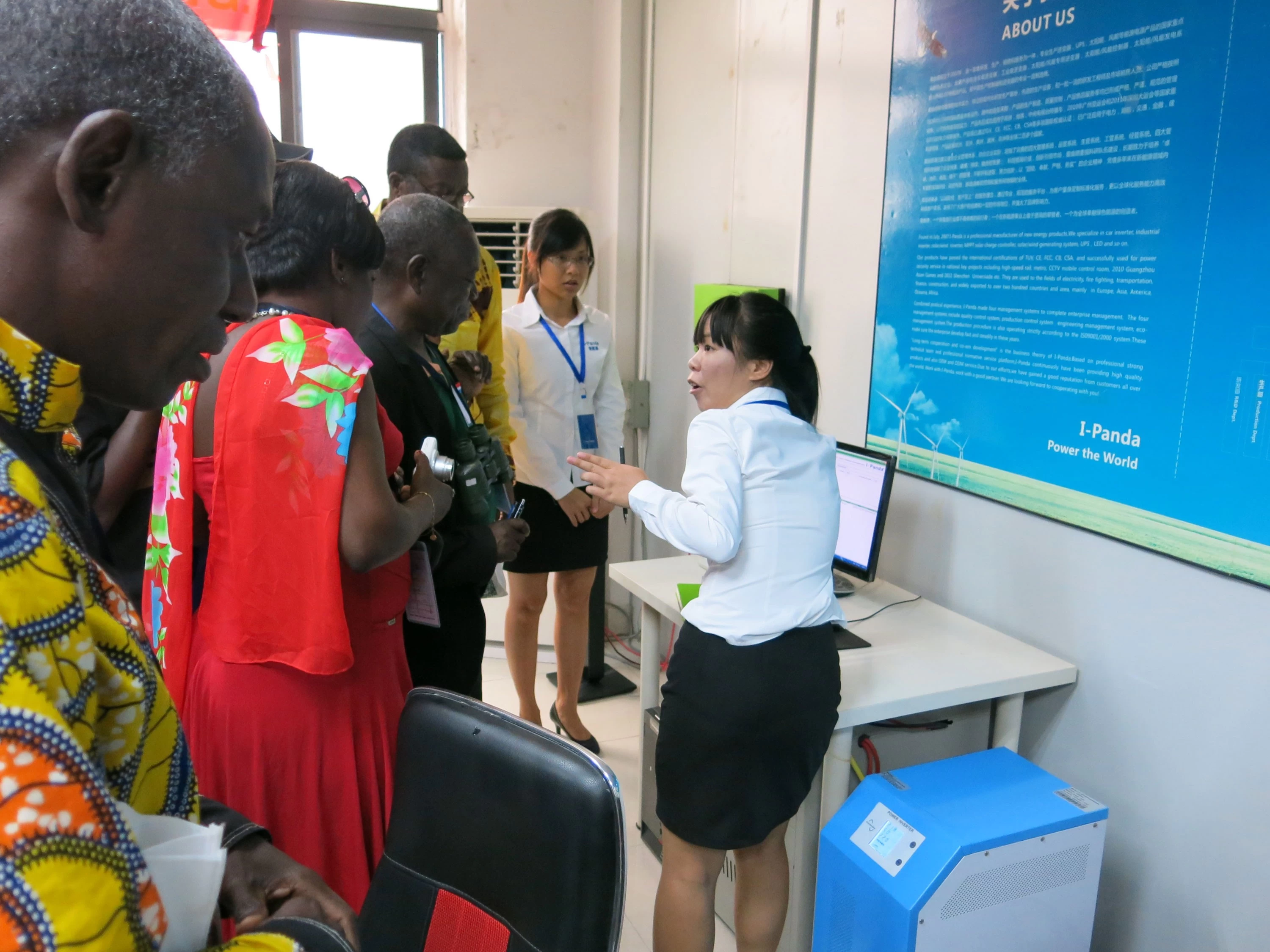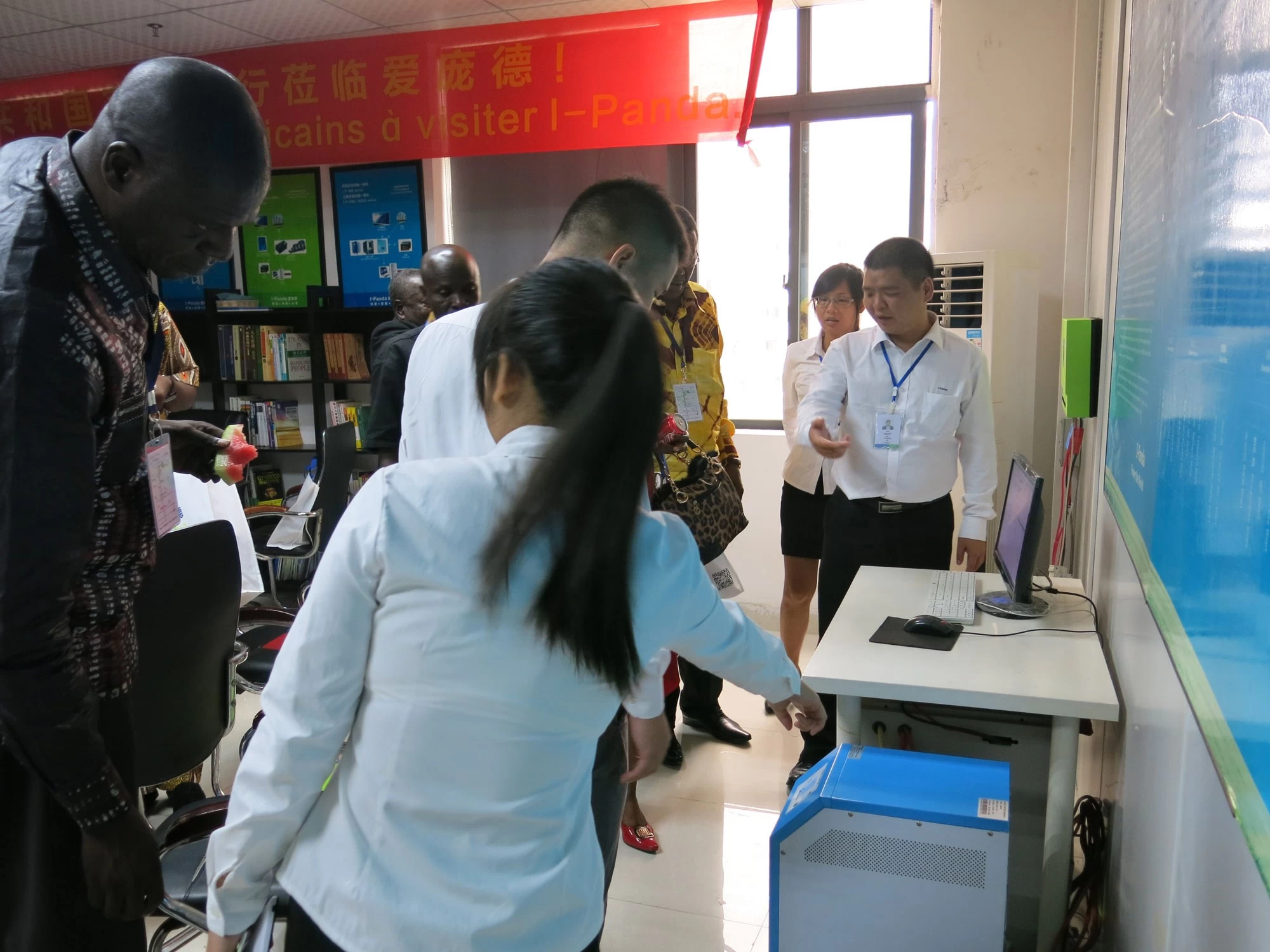 Before parting, officials highly praised I-Panda, especially R&D, samples & trial order workshop and oversea sales team. They said this visit to I-Panda makes them learned a lot about solar energy, gives them some idea to solve the energy problem, and have strong intention of cooperation.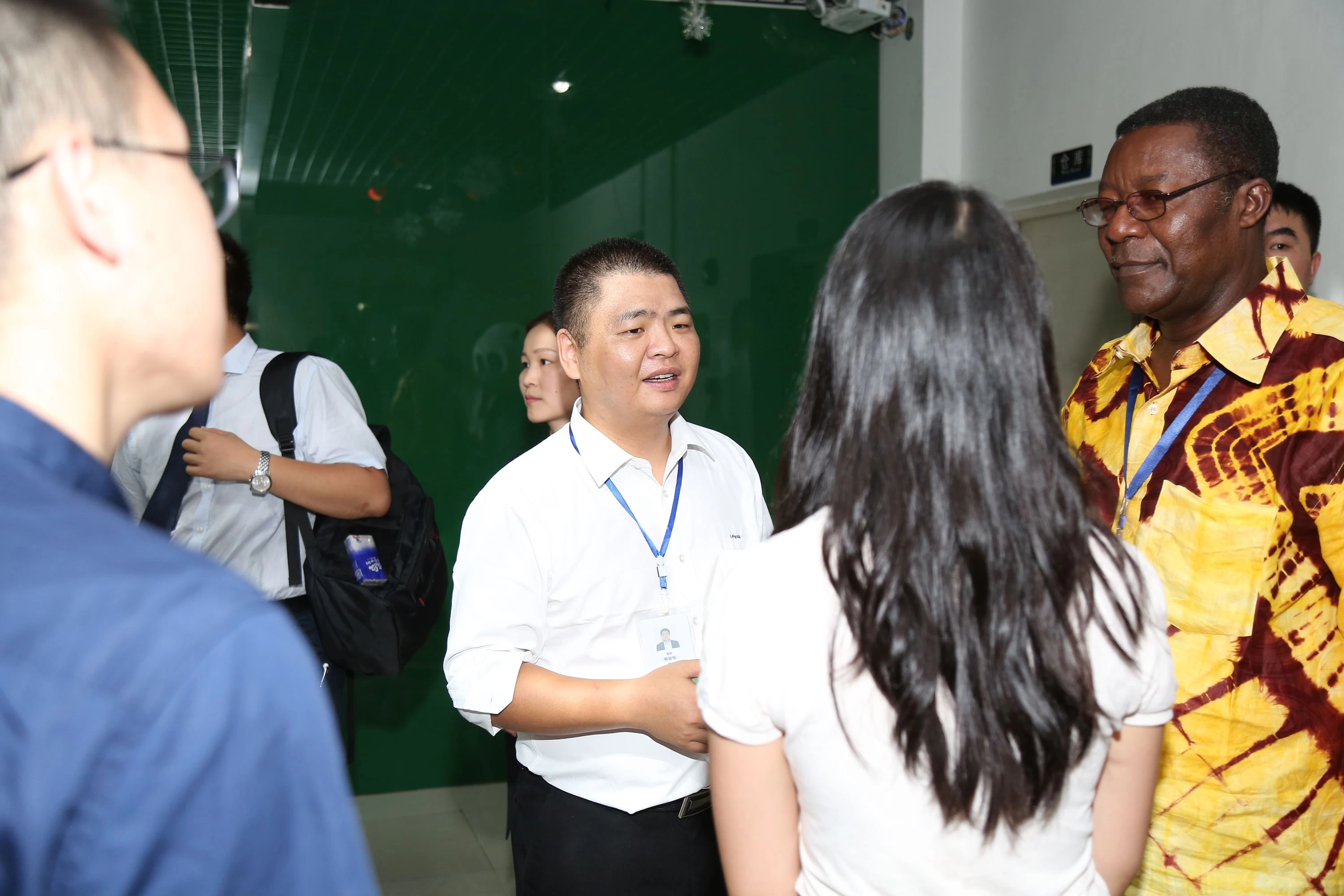 I-Panda management representative Andy and sales team say goodbye to the guests and take photo with all the guests.