Globally affordable & pratical MPPT solar controller
I-Panda I-Panda 2015-02-03 15:01:32
Mini eSMART MPPT solar controller 15~40A of I-Panda is not just the mini outlook design, but also the full beyond of economy and technology.
eSMART MPPT solar controller is a good choice for business man who wants to get into MPPT controller market from PWM controller market. Maybe you think it is impossible to spend same money of PWM controller to purchase a MPPT controller. How could it be possible?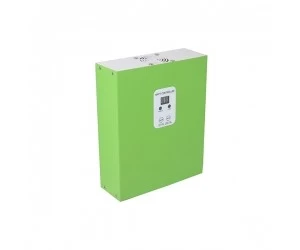 1.High technical functions design
A. Design concept of multi-choice and cost reduction: eSMART MPPT solar controller has 12v,24v & 48v optional voltages and can support all kinds of batteris.
B. Design concept of energy saving: comparing with the 60%~70% efficiency of PWM controller, eSMART MPPT solar controller takes the advantage of its peak 98% efficiency,making full use of the whole system.
C. Design concept of battery protection: Adapting 3 stages charging technology, eSMART MPPT controller protect and full charge the battery bank.
D. Design concept of efficient system management: Charging system can be monitored by PC software by RS232 function..
2.Simple operation design
The main data are clearly displayed on the digital tube screen. 4 default battery type and DC discharge can be set on the controller. Users can also set and monitor the system data on the PC
3.Lightweight body design
It is very portable because the body weight is light. It can help to save shipping cost greatly.
Hope high-tech design and high cost-effective eSMART MPPT controller can get into the ordinary home to benifit all kind people around the world.