Solar drone "Odysseus"
the Internet 2018-12-20 10:16:54
Recently, according to the US professional media Aviation Week & Space Technology, Aurora, a subsidiary of Boeing, has a more powerful operation using Alta Devices' flexible GaAs thin film battery. They designed a 243-foot (74-meter) solar drone "Odysseus".
Odysseus can effectively fly infinitely with the power of the sun, and has the largest payload capacity of today's long-lasting solar aviation. After the test is completed, the aircraft will be shipped to Puerto Rico in late February 2019 to begin the flight test. It is understood that a second similar aircraft is under construction and the third is also starting.
Flight altitude and endurance are technical breakthroughs

According to Hanergy Film Power Generation Group (0566.HK, hereinafter referred to as "Haneng Film"), in 2015, Hanergy Film acquired a wholly-owned subsidiary of Alta Devices in California, USA. Can be a subsidiary. For many years, Alta Devices has focused on using thin-film solar technology to provide the autonomous system with the power it needs to operate. And it is always the world record for maintaining the conversion efficiency of single-junction GaAs batteries.


Recently, according to the Fraunhofer ISE certification of one of the world's three major renewable energy research institutions, the conversion efficiency of Alta Devices GaAs film single junction battery reached 29.1%, which is also in June this year. After the creation of 28.9%, it was refreshed for the second time in a year.


This time, the solar drone "Odysseus", using Alta Devices flexible GaAs thin film battery, its technology is a future-oriented thin film solar technology. In the same area, it can produce 2 to 3 times the performance of ordinary flexible solar cells, and is currently the world's highest conversion rate of thin film solar technology.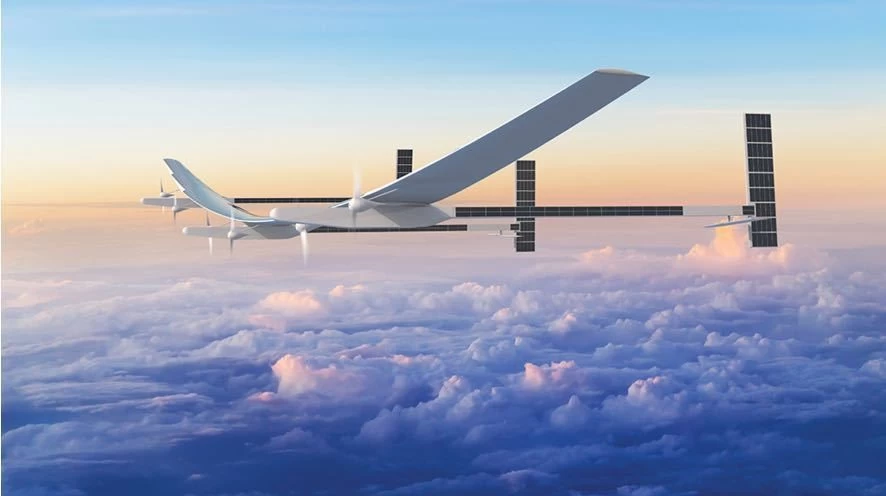 Solar drone "Odysseus".
We are specialized in productionMPPT solar controllerNational key high-tech enterprises for energy and power products such as off-grid pure sine wave inverters, reverse control integrated machines and UPS. Its products include MPPT solar/wind energy controllers, industrial grade inverters, home inverters, commercial inverters, etc. It is a professional first-class manufacturer.


Disclaimer: The content is partly from the Internet. For the purpose of transmitting more information, it does not mean agreeing with its views or confirming its description. Article content is for reference only.