Welfare photovoltaic power plant lit the light of dreams
Grace 2014-09-25 16:51:15
Welfare photovoltaic power plant lit the light of dreams

This is a solar panel,which is the stent, which is an inverter ...... ", September 13, at thescene of a spectacular teaching in Pingshan County, Hebei Province, ruralschools xibaipo Children's Palace of Science and Technology High Schoolstudents seriously Interest Group answered with "teacher" questions.and in the students side, standing in four solar photovoltaic systems in thesun against the background appears to shine.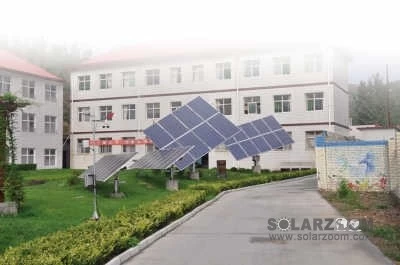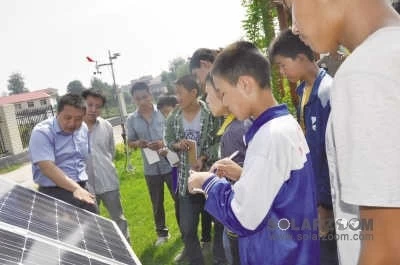 "We hope thatthrough the construction of this photovoltaic power plant with carbon-basedscience base, so that students can learn more about solar energy andinterest-related knowledge, increase learning." Liu Jun said, "Ofcourse I hope they grow up expertise in this area can become, for thedevelopment of new energy sources to contribute.
Xibaipo Middledistributed a total installed capacity 8.1 kilowatts of photovoltaic powerplants, power plant design life of 25 years. "According to localillumination resources, if run well, then, power generation capacity isexpected to reach 10,000 in degrees. Could bring more than 6,000 yuan inrevenue annually
Both for teachingscience, but also to reduce the burden of electricity, but also bringadditional benefits. "As a new attempt to educational assistance andsustainable economic assistance combining this project so that high Yingjievery proud.