Indian family roof photovoltaic power generation survey
the Internet 2018-12-27 11:50:37
According to the Indian government's solar development plan, 40 GW roofs will be installed by 2022.
Solar photovoltaic
Installed. However, the current total roof capacity is only 1.222 GW, and the residential rooftop solar contribution is only 0.37 GW.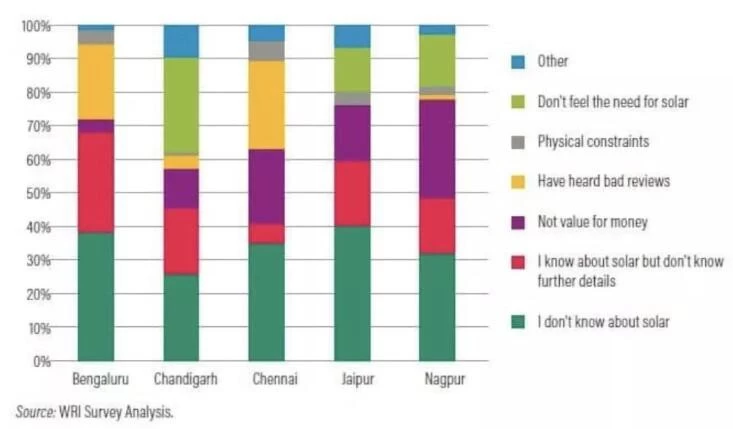 The survey results show that the level of cognition of households without rooftop photovoltaic power generation is very low. According to the report, about 53% of the five cities surveyed did not consider solar PV consumers either because they did not understand solar energy or did not know enough details to consider solar energy. Up to 70% of households planning to install rooftop solar panels do not know the difference between solar water heaters and solar roof photovoltaics for power generation. Another problem is the lack of information. The results of the study show that even those who know the knowledge of solar PV and those who are eager to get green energy will choose to give up because they don't trust the price information of suppliers but have no other reliable sources of information. Only 19% of households surveyed were able to query information on rooftop solar PV installations on the Internet. In addition, the lack of understanding of the installation process by potential users, the complexity of the approval process, the lack of financing options, and the coordination between government agencies have led to a setback in residential rooftop solar PV.

Disclaimer: The content is partly from the Internet. For the purpose of transmitting more information, it does not mean agreeing with its views or confirming its description. Article content is for reference only.