2015 I-Panda Reward Activity
I-PANDA I-PANDA 2016-01-30 20:47:54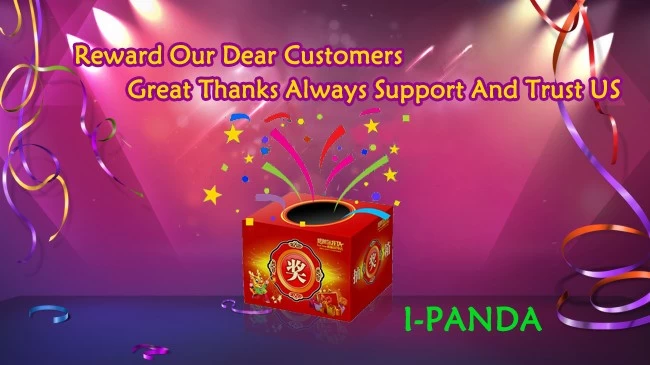 Thank you for your feedback and support to I-Panda.We get a lot of praise and suggestions from this activity. We will carefully analyze each feedback.
Your feedback bring us power andhelp us develop better. We believe our service, R&D and sales ability willbe improved again.
In thisactivity, total53 lucky clients get the rewardfrom 528 feedback.
The lucky clients will get the NEW series 15A MPPT solarcontroller and Black series 600W inverter.

To be grateful to ourclient who not get the reward but send the feedback to us, we will send one piece NEW series 15A MPPTsolar controller.
Our oversea saleswill inform feedback customers one by one.
In the end, thank you for your trust again. With the jointefforts of us, the environment will be better.
See you after Spring Festival :)
I-Panda Sales department
30thJan。2016