Browse Categories
Subscribe

Get email updates on new products
Follow us
I-Panda Develope and Manufacture 20A MPPT Solar Charge Controller
DC inpurt: DC 12V/24V/48V auto work
Max.charge current: 20A
Max.PV input voltage: DC 100V
Conversion effeciency: Max.upto 99%
Charge mode: three stages of fast charge(MPPT), constant voltage,floating charge
RS 232 communication port
With DC output
Introduction
This is a MPPT (maximum Power Point Tracking) smart solar controller, with charging and discharging function, increasing 30%~60% efficiency than traditional PWM controller. It has automatic recognition function, three Stages charging function, also supports many kinds of battery charging and discharging, RS232 communication etc, It's our company's MPPT solar  controller e-SMART series.
Feature
1. MPPT charging mode, peak efficiency up to 99%;
2. DC12V/24V/48V battery system automatic recognition;
3. Maximum PV input voltage up to DC100V;
4. Three stages charge: fast charge(MPPT), constant voltage charge,floating charge;
5. Three option of discharge: on mode and off mode and PV voltage(solar) control mode.
6. Users can choose 4 kinds of commonly standard batteries(Sealed lead acid, Vented, Gel, NiCd);
7. Digital tube can display battery voltage and charging current;
8. RS232 communication, we can offer communication protocol also;
9. This controller can be paralleled infinitely.
10. CE, RoHS and FCC Certifications are approved.
11. 2 years warranty; 3~10 years extended technical service.
Protection
Input Low Voltage Protection;
Input Overvoltage Protection;
Charge over voltage power Protection;
Low Voltage output Protection;
Rated output Current protection;
Temperature Protection.
Connection diagram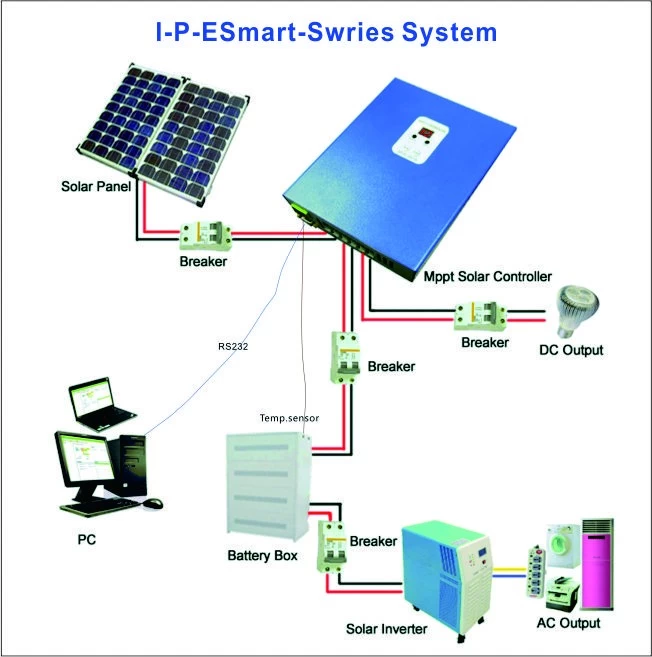 The interface of upper computer software working state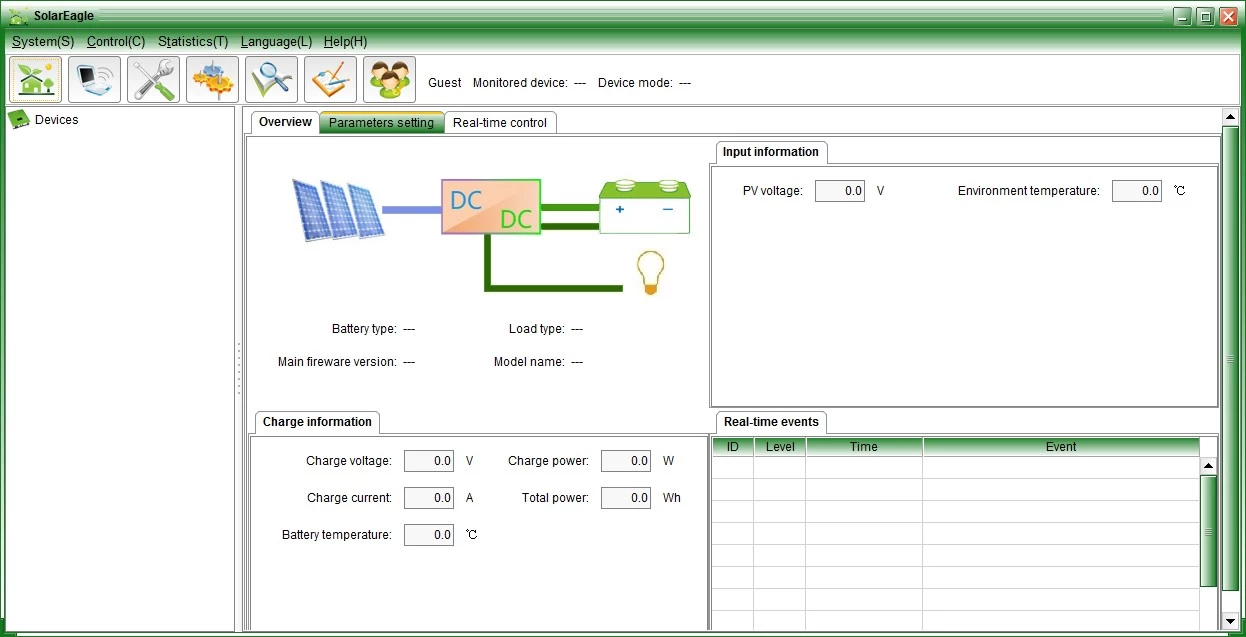 The interface of test software working state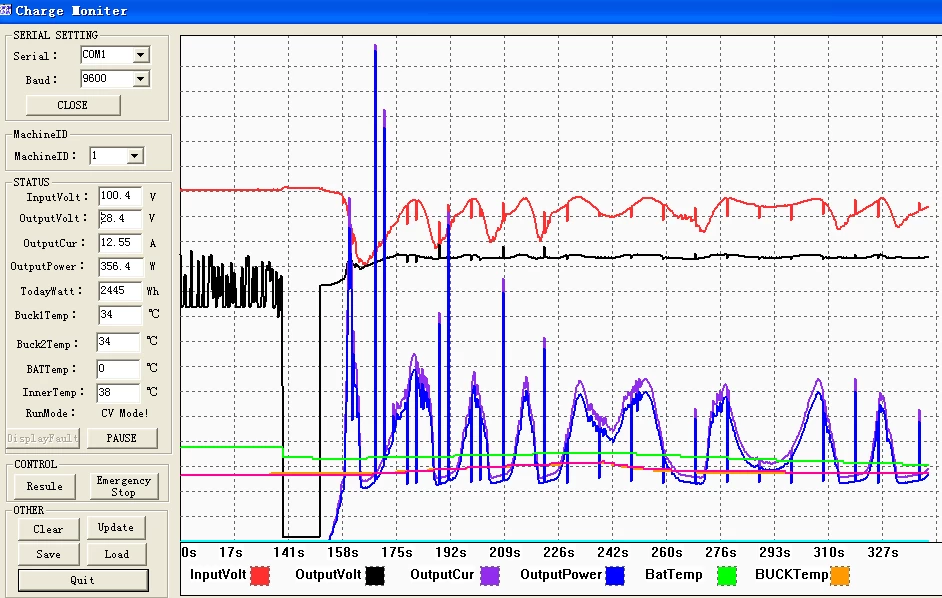 Parameter
MPPT solar controller modes:
I-P-e-SMART-12V/24V/48V-series

20A

Charge mode

MPPT(maximum power point tracking)

Charge method

Three stages: constant current(MPPT),constant voltage,floating charge

System type

DC12V/24V/48V

Automatic recognition

System voltage

12V system

DC9V~DC15V

24V system

DC18V~DC30V

48V system

DC36V~DC60V

Soft start time

12V/24V/48V system

≤3S

Dynamic response

recovery and range

12V/24V/48V system

500us

MPPT efficiency

12V/24V/48V system

≥96.5%,≤99%

INPUT CHARACTERISTICS

MPPT working

voltage and Range

12V system

DC14V~DC100V

24V system

DC30~DC100V

48V system

DC60~DC100V

Low voltage input

Protection point

12V system

DC14V

24V system

DC30V

48V system

DC60V

Low voltage input

Recovery point

12V system

DC18V

24V system

DC34V

48V system

DC65V

Input over voltage protection point

12V/24V/48V system

DC110V

Input over voltage recovery point

12V/24V/48V system

DC100V

Maximum PV power

12V system (W)

426W

24V system (W)

852W

48V system (W)

1704W

CHARGE CHRECTRESTICS

Selectable Battery Types

(Default type is GEL

battery)

12V/24V/48V system

Sealed lead acid, vented, Gel, NiCd battery

(Other types of the batteries also can be defined))

Constant Voltage

12V/24V/48V system

Please check the charge voltage according to the battery type form.

Floating Charge Voltage

12V/24V/48V system

Please check the charge voltage according to the battery type form.

Rated Input Current

12V/24V/48V system

20A

Current-limiting

Protection

12V/24V/48V system

25A

Temperature Factor

12V/24V/48V system

±0.02%/℃

Temperature Compensation

12V/24V/48V system

14.2V-(The highest temperature-25℃)*0.3

Output Ripples(peak)

12V/24V/48V system

200mV

Output Voltage Stability

Precision

12V/24V/48V system

≤±1.5%

Output Discharge Characteristics

Output voltage

Base on battery voltage

Low voltage output

Protection point

Default 10.5V; recovery 11V; custom available ;

Rated output Current

30A

The output control

Always on, always off, PV voltage control switch

Output control set mode

Controller button or upper computer

Display

LED digital tube display

Battery voltage, charge current

LED light display

Charging indicator light, LOAD indicator light

PC(communication port)

RS232

Other Parameters

Noise

≤40dB

Thermal heat-dissipating method

 Itself cooling

 fan cooling

Components

Imported material,  with EU standards.

Certification

CE\FCC\ROHS

Environment

Humidity

0~90%RH ( no condense)

Altitude

0~3000m

Operating Temperature

-20℃ ~ +50℃

Storage Temperature

-40℃ ~ +75℃

Atmospheric Pressure

70~106kPa
Packing and shipping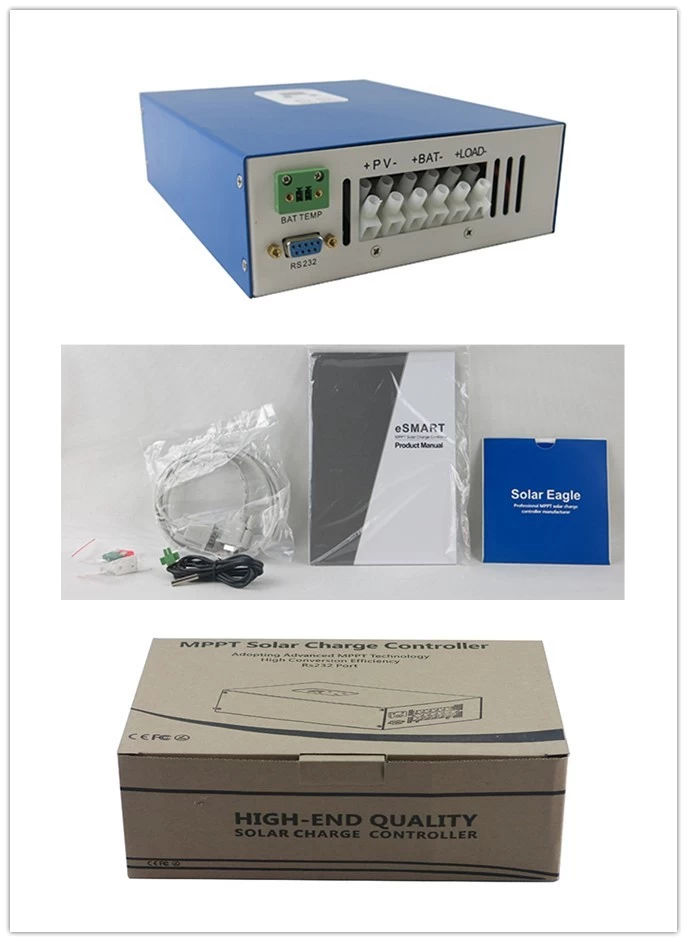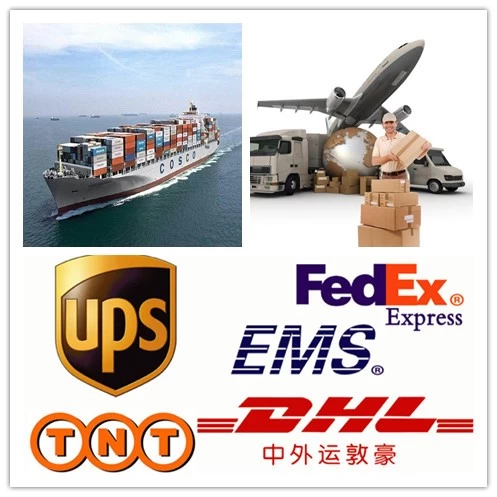 Company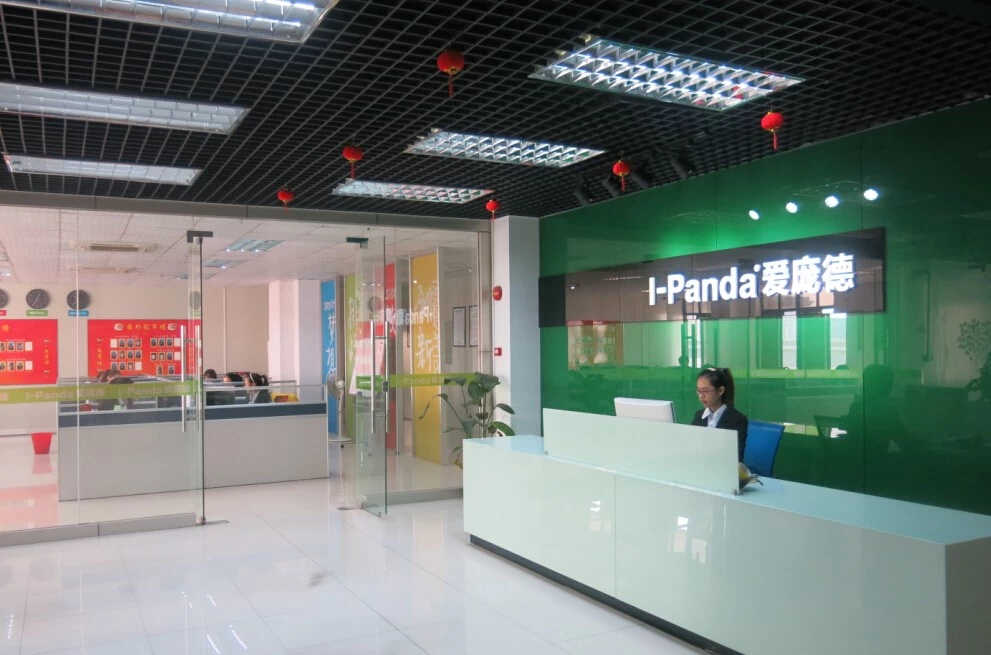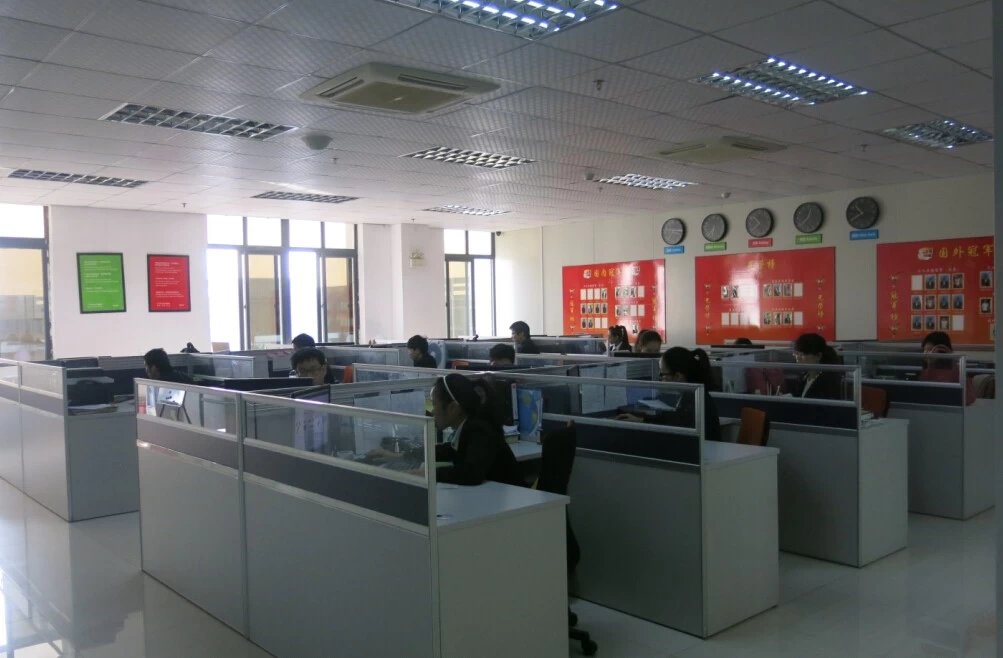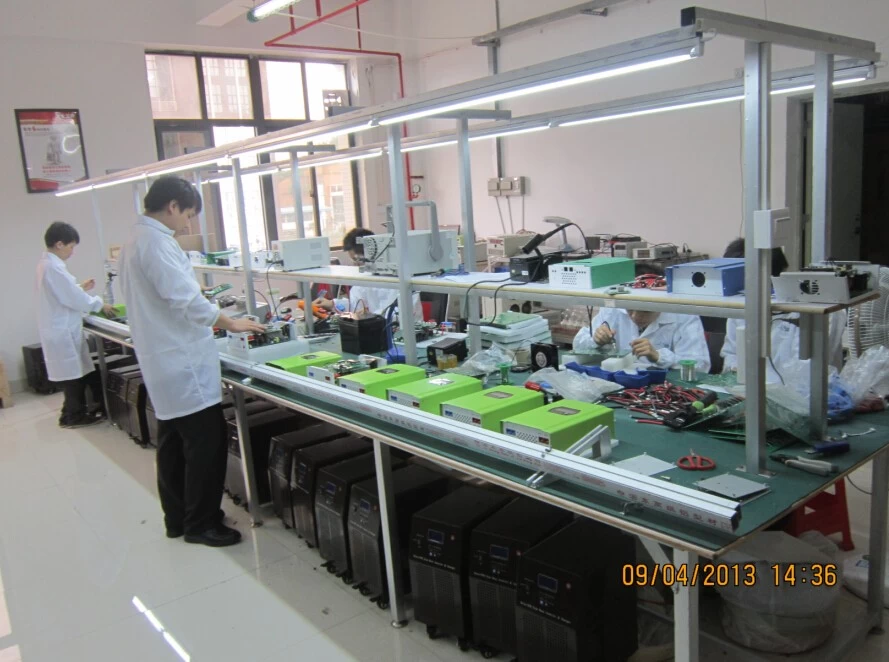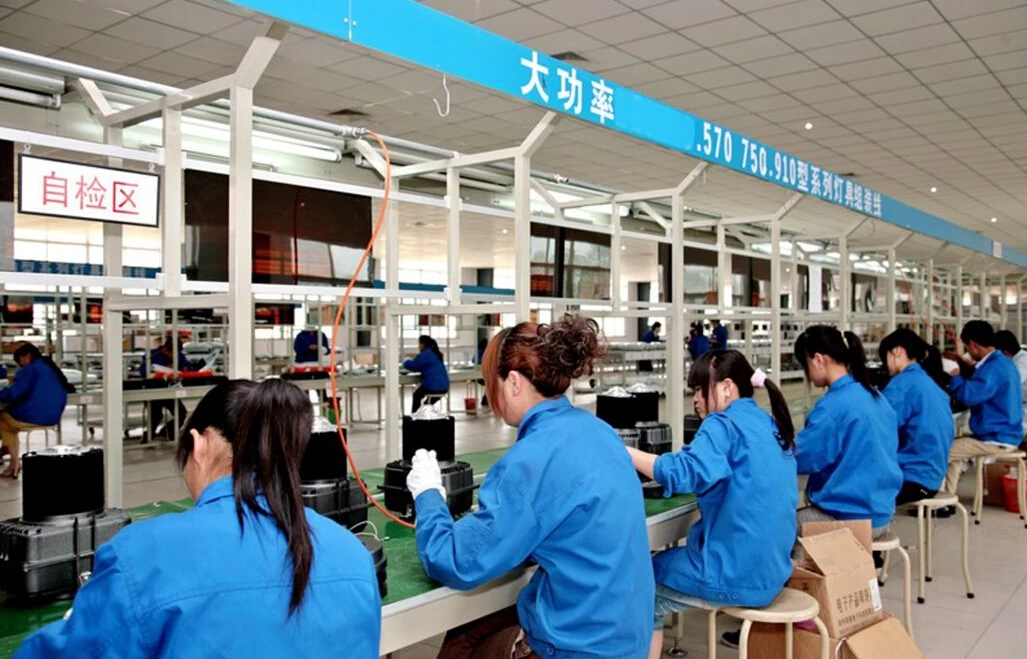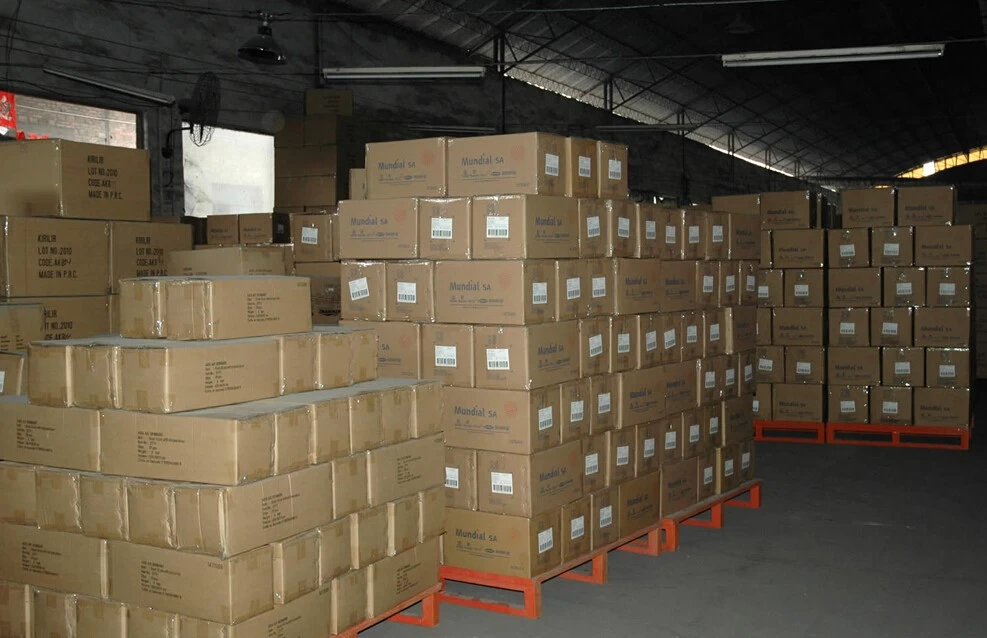 Shenzhen ipandee New Energy Technology & Science Co., Ltd
Tel:+86 15002089033
Contact Person:Wenshen Huang
PDF Show:PDF
Other Products